Tanaka:When it comes to the change between before and after the training, the number of fitness club I run has increased.
Yoshitake:How many now?
Tanaka:6 clubs.
Yoshitake:Wow, that's great!! I'm excited to talk to you today.
Try to chase today's earnings and proceeds rather
than realize the vision.
Tanaka:It didn't mean I start my company because I would like to do. My partner asked me to start, but he has already passed away. I had no choice but to continue to run the business. While I was worrying about what to do, I kept managing the company with a half-hearted attitude.
Yoshitake: You might not have seen the vision for your company because you were asked to start the business.
Tanaka:No. Naturally, I'm not the person who set "what I would like to do" as my task. I am very realistic, so, I if anything, try to solve the issues right in from of me.
Yoshitake:What does it mean?
Tanaka:Many people are all talk. I didn't want to be like that. I would like to do something more realistic and raised a profit. I was not the person who has a vision; what I would like to be or what I would like to do. I used to work for making today's earnings and profit rather than making the vision realized. When I looked back, I did my job because it would be possible to make a profit.
Yoshitake:After taking the training, your mind has been changed.
Tanaka:What I heard the story of "tipping point" at the first seminar was very impressive to me. Things will not be continuously growing but rapidly got improved with some triggers. For some reason, the story makes sense to me and I thought I would like to participate in the training. The tipping point for me might be what I started attending your training, Takeyan. Participating in your training is the start of thinking of my vision.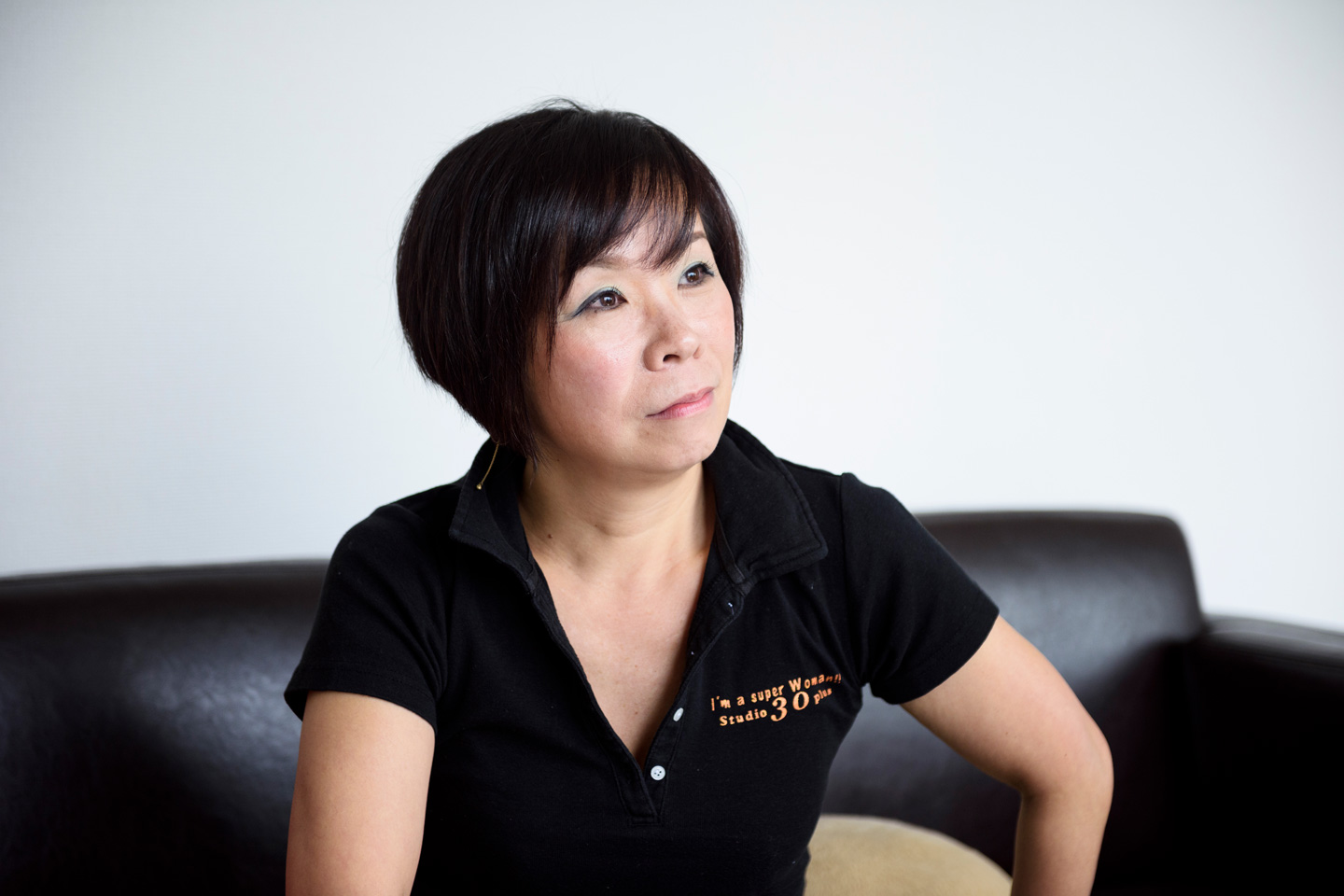 Takeyan's training keeps a good and long relationship
even if the training is completed.
Yoshitake:I would like to know how the training was proper for you.
Tanaka:It is impossible to draw vision if there is no dream; a material of vision and thought how you would like to be. Also, you need to be able to approve yourself as you are the one who is equivalent to draw the vision. Now, I can visualize it now. Would it be "the change of self-image"? By creating what you would like to be, and approving yourself as the one you do, it is easier to picture a vision.
Yoshitake:For example, what did you feel?
Tanaka:I think I could be the next level to see the vision. For example, till then, I couldn't see any visions as I was always looking for the one which raises profit. It is the same as looking outside from the window on the first floor. However, after taking the training, Now, I enable to enjoy the view from any points; from the 10th floor, even from the 30th floor. Then, it is possible to see many things and feel like "I also could do this" and "I also would like to go there." I wish I could experience these things in training.
Yoshitake:You started selling products at your fitness club, didn't you?
Tanaka:Yes. I started "selling goods by making use of what I am good at" and worked well.
Yoshitake:Danny, you used to a top salesperson who made billions of sales increase in the apparel industry. Your strongest point is in there.
Tanaka:That's right. It was fun to sell products because I was good at it. I created talk script as not only I but also my staffs are possible to perform. After that, I got advice to do "vision coaching." I was worried to coach others suddenly from the position receiving vision coaching. I was just going to go to town on it!
Yoshitake:If someone qualified to be a mentor meets a mentor and success own business, he/she will be a mentor for others. This is the ideal form. Danny, I thought that you could realize an ideal.
Tanaka:Thank you. Actually, I could show significant results for that business, too.
Yoshitake:What aspects of my training; my vision coaching and Danny's vision coaching, could you recommend to others?
Tanaka:The coaching is different from the business consultant. If it is a business consultant, the relationship is ended when the contract period is terminated. If you would like to ask, you need to pay for it. However, we are not like that. Even though the training was over, our relationship is continued, and we can consult each other whenever we want and inform when something happens on the job. I think every trainee of your training continues to keep growing.
Yoshitake:Yes, it sure is. One of my associates has ever told me that it would be possible for me to educate the person who would outdo me. It is because my trainees keep growing.
Tanaka:That is right. Our relationship between you and us is a teacher and students, while we support each other as business people and are in an equals relationship sometimes surpassing. I hope both of us continue to grow by encouraging each other.
Back to index