Miyata: I used to work for a company that teaches physical education to children. At that time, I was thinking to start my own business in the same industry. Therefore, I attended several sports seminars and workshops and learned about its management. I knew Yoshitake san from before because I participated in the symposium by Japan Core Conditioning Association. My friend introduced you, so I had several chances to talk to you back started learning at your Dojo. Do you remember?
Yoshitake:Yes, it was. However, when you came to my dojo, I think you have already left the company, though.
It changes into energy
when delusion gets together with delight.
Yoshitake:You took our training after you have decided to start your own business, didn't you?
Miyata:That's right. It was just on a whim. But it didn't go well at all even though the thought "what I would like to" were supposed to be precise. I attended your dojo while receiving unemployment benefits.
Yoshitake:You made a bold decision.
Miyata: I have been a "fantasist" since before. Since I was a kid, I was always daydreaming and thinking like "I want to enter the high school and get to the Koshien Tournament." or "I want to be a professional baseball player and joined the Tigers. Later, I moved to Miyazaki prefecture to be "a professional surfer. " Teaching physical education to children is also an extension of the dream. I started involving the industry as I would like to support kids' dream; "to be a professional tennis player" to come true.
Yoshitake:It is "because you felt like it."
Miyata:That's right. It is because I felt like it. Therefore, even if I try to open dojo for children by myself, I don't figure out what I would like to do after all and what I need to do. Teaching physical education and managing a sports business is different. I didn't know even how to bring in customers.
Yoshitake:Delusion is not ok, but it is not enough to achieve your goal. You need to take delight in it. The target you believe in obtaining happiness by really accomplishing generates energy.
Miyata:From your training, I again realized I could discover "myself." I thought I'm fine just as I am. Is it called "Jibun Debut"? Some children who play sports are influenced too much by their coaches and parents and cannot seem to show their real strength. I always try to take good care of them by accepting their idea and thought, but it means I would like them to "Jibun Debut" as you let us do it.
Yoshitake: After all, we only can do our best for the one that we love. So, it is impossible to achieve your goal if the task is the one you are not good at and performed unwillingly. "Jibun Debut," to be able to express the feeling, might be the first step to success in the future."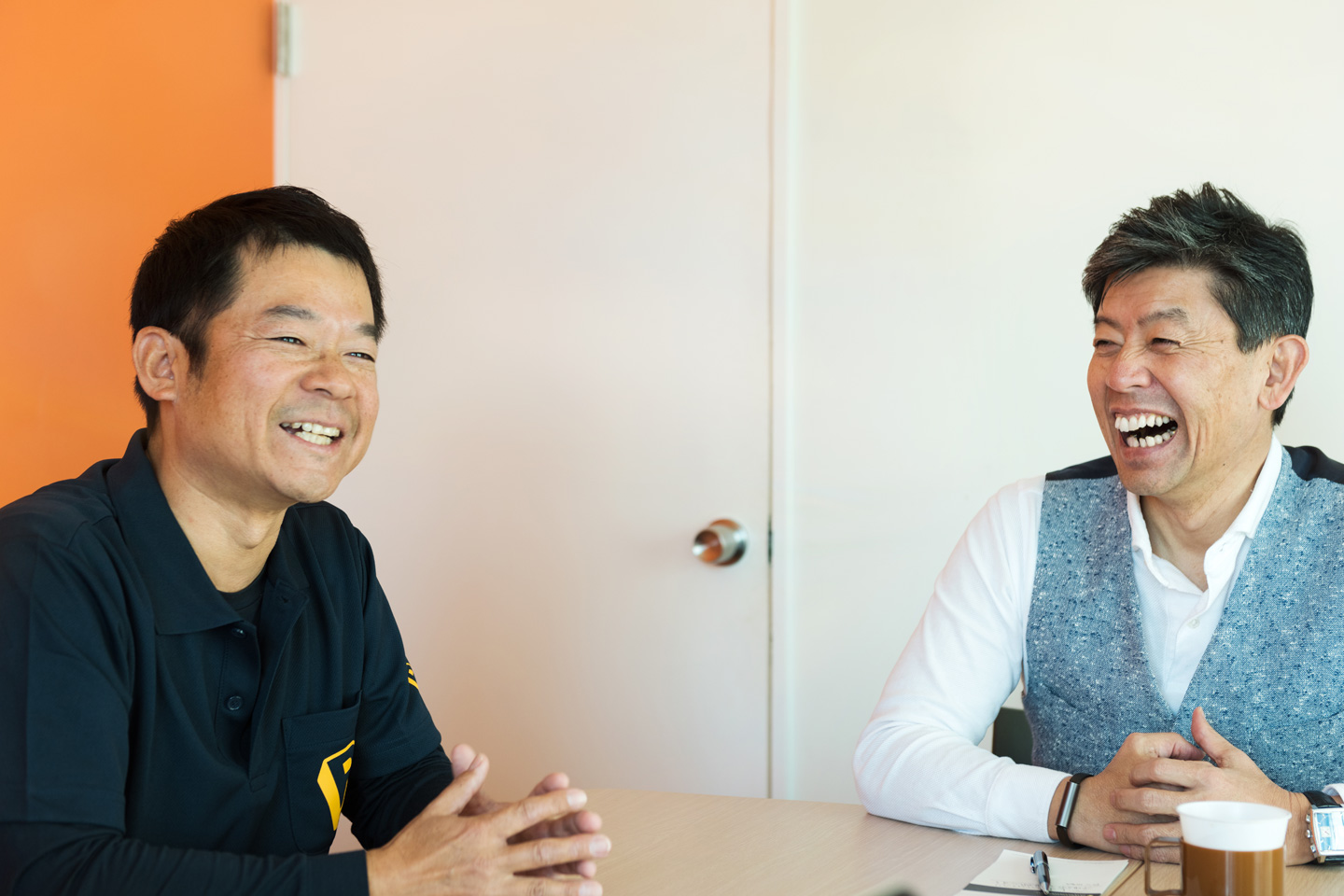 Focus on what you love,
and you should be able to monetize your goal.
Miyata:It was the last two months in ten months training for my delusion to change realistic one. It was time to create business planning after ten years as a graduation thesis. I decided the ideas shouldn't be vague and fuzzy; such as I would like to do something to children. Instead, I tried to come up with the concrete ideas; making an athlete dojo at the local public hall and fulfilling attendants' voice and considering what I want to do and wrote down what I think and how to do to make it come true on paper. By doing it, I could write many ideas. I considered, output many ideas, then came to think I can do it.
Yoshitake:Until when did you get unemployment insurance?
宮田While I was taking your training, I was moving forward with the business by opening the dojo and searching for children by myself. Therefore, I could manage the dojo on my own when I finish the training.
Yoshitake:How did it go after that?
Miyata:After two years from graduation, I incorporated my business. Now, we sometimes undertake commissioned projects from Miyazaki city for discovering top athletes.
Yoshitake:Great!! Your business has been growing in 2 years and undertaking big projects. As I keep saying, doing what you like and what you are good at is reliable. Everyone has possibilities and enable to monetize if you focus on it.
Miyata:That's right. On the other hand, no matter how hard I try what I am not good at, I can't do it.
Yoshitake:Really. Could you give your advice to the people visiting this site?
Miyata:What should it be... I want to tell you that your life will win if you are the one who makes you "Jibun Debut" first. Your future life will be drastically changed if you find what you would like to do and what you should do and let you "Jibun Debut." I sometimes think that I might have given up my dream to open physical education for kids and started another job if I didn't take your training. It might be tough to decide "to do," but I would like you to try it if you are worried about your life. The day, as you realize you win, should come if letting you "Jibun Debut."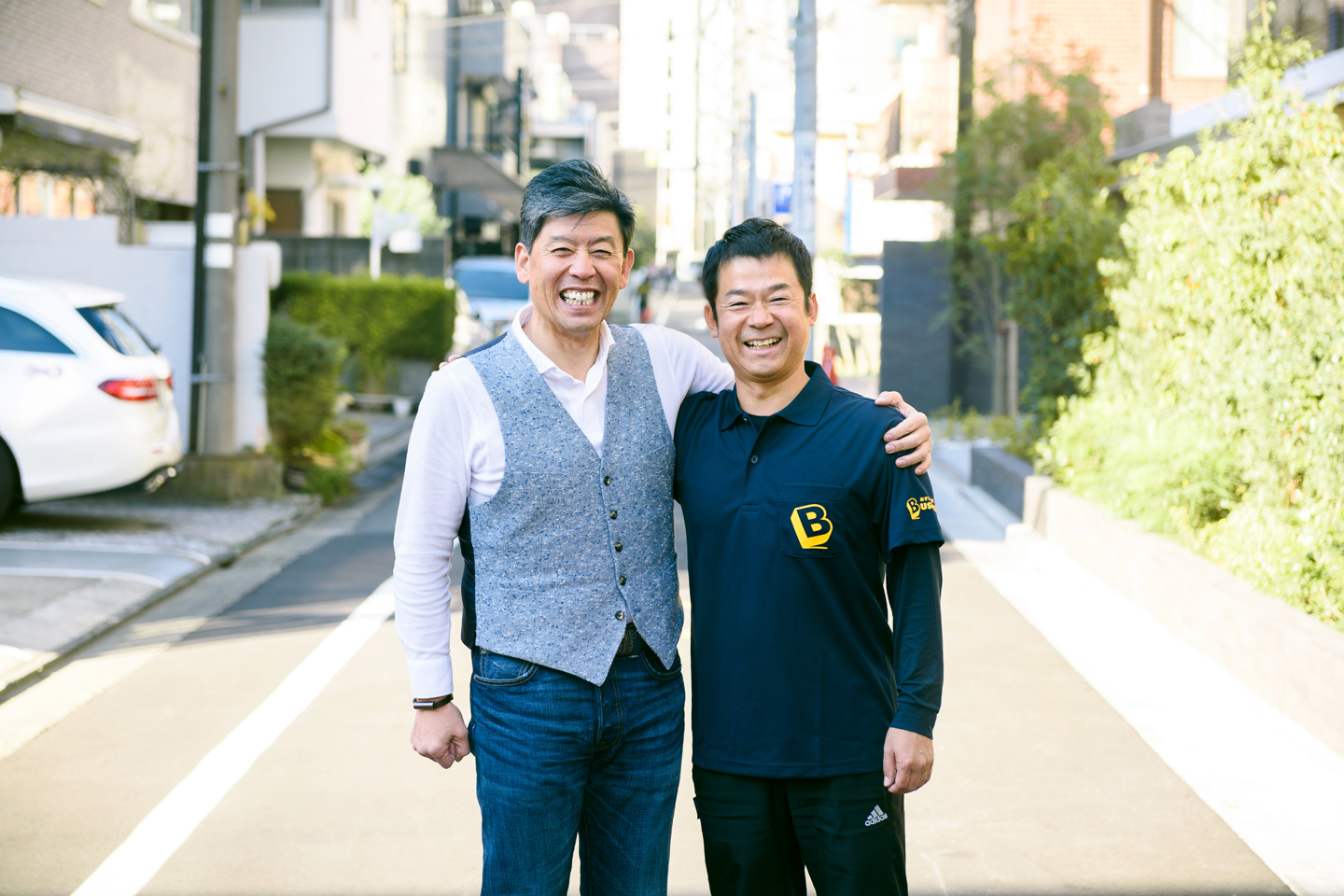 Back to index